The Cathedral of the Immaculate Conception in Beijing, or Beijing Xuanwumen Catholic Church (also called Nan Tang), is the oldest existing Catholic Church in Beijing.
The building is now hidden behind modern skyscrapers that dominate Beijing's skylines.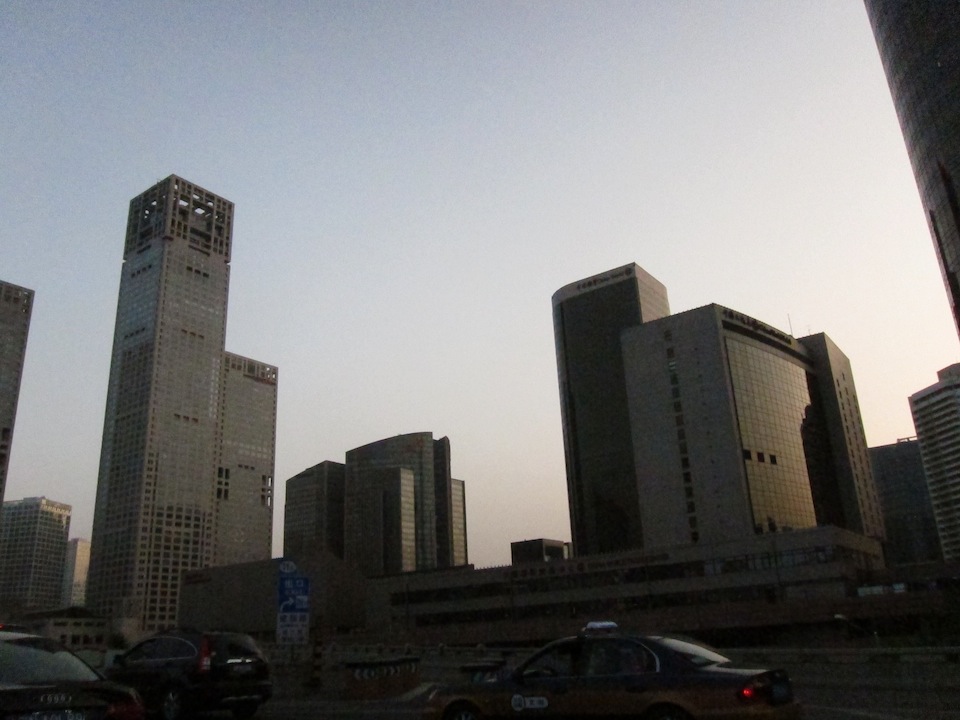 The entrance looks rundown and in need of repair (or at least of dusting). The two signs on the right side of the door states the status of the cathedral: the Seat of the Beijing Diocese and the Catholic Patriotic Associatioin of Beijing.
The chapel was first built and established by the Italian priest Matteo Ricci in 1605, who dressed in Chinese robes and converted government officials speaking the local language.In 1650, expansion work began under the leadership of the German Jesuit Johann Adam Schall von Bell.
In 1690, Beijing received its first Roman Catholic bishop, the Franciscan Bernardin della Chiesa. From then now, it became a cathedral and served as the seat of Beijing's Catholic community.
A statue of Matteo Ricci adorns the entrance into the cathedral.
The introduction plate of the cathedral and Matteo Ricci.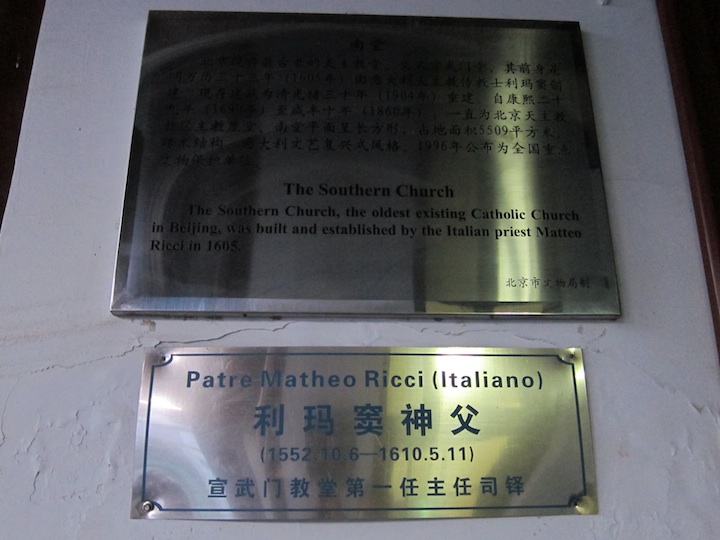 The cathedral was twice destroyed in 1720 and and 1730, but was repaired. It was damaged again by fire in 1775, and was restored by the Emperor Qianlong. In 1838, Emperor Daoguang decreed a restriction of activity of the Catholic churches in China due to conflicts of the church and the people. After reopening in 1860, the cathedral was burned to the ground by the Boxer Rebellion.
In 1904, the present-day structure was rebuilt on its original site. All activity was paused during the Cultural Revolution, and in 1979, Bishop Michael Fu Tieshan was consecrated in the cathedral, marking the beginning of new life in China.
The cathedral is small by European standard, but is in the baroque style of the time.
The public display window is filled with basic Catholic beliefs explained in simple language and colorful photos.
Pictures from Singles Night held by the Cathedral are also displayed.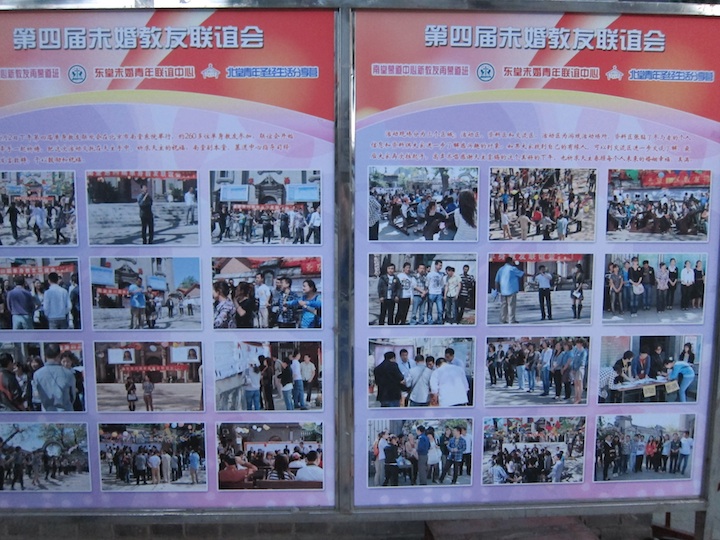 In front of the cathedral, a statue of Saint Francis Xavier stands to testify the history of the place.
View of the Cathedral from the side.
Address of the church: 北京市宣武门前门西大街141号
Telephone: N/A
Website: N/A